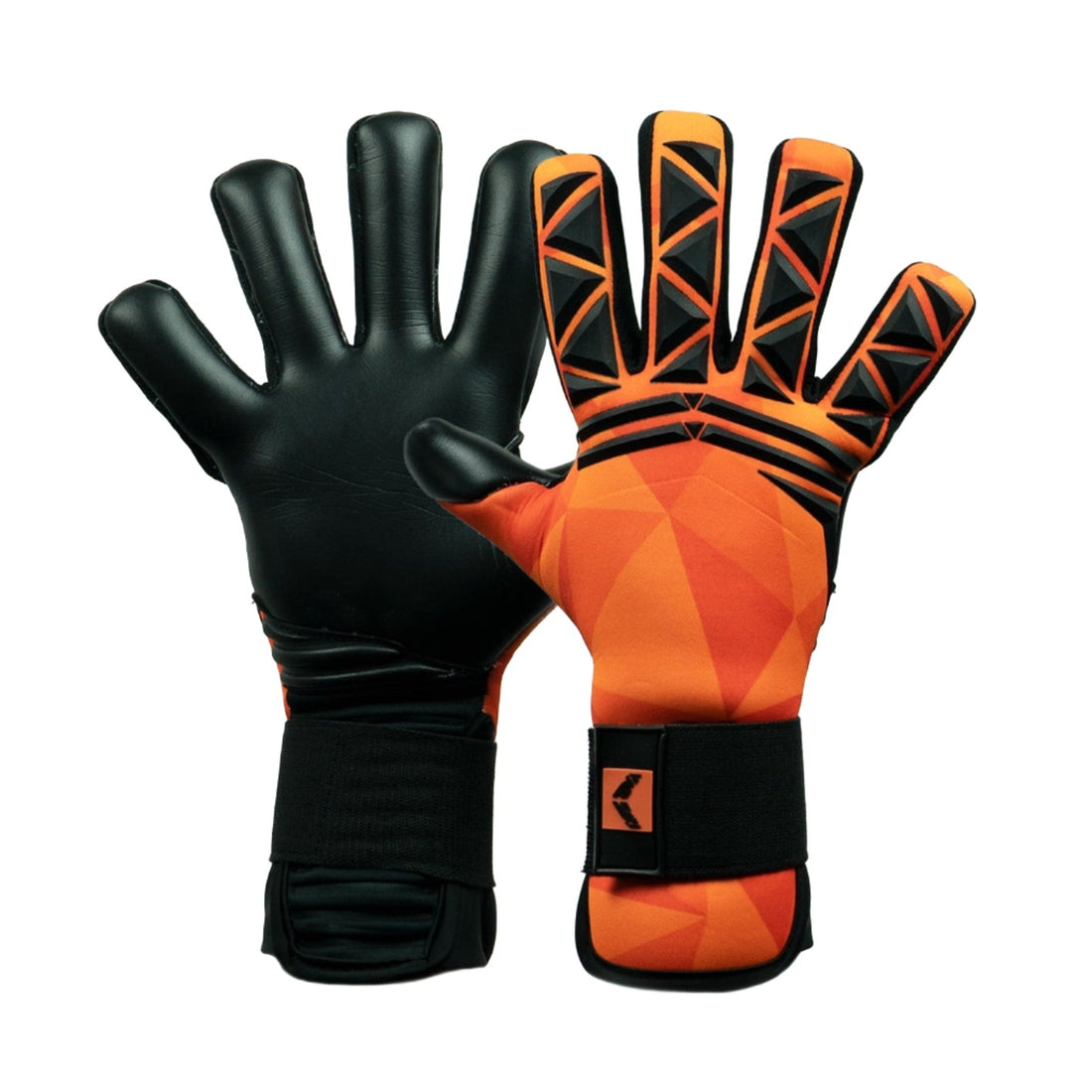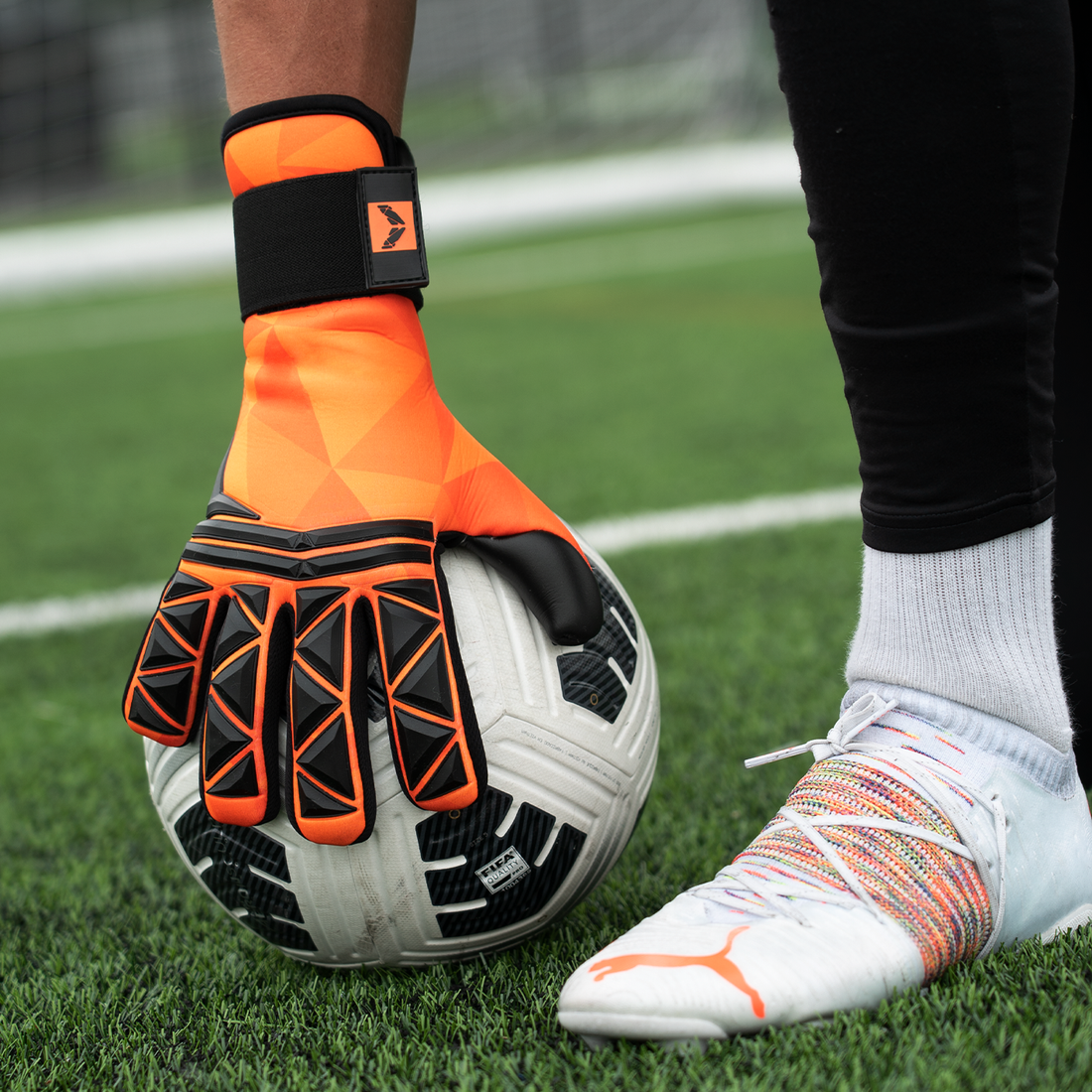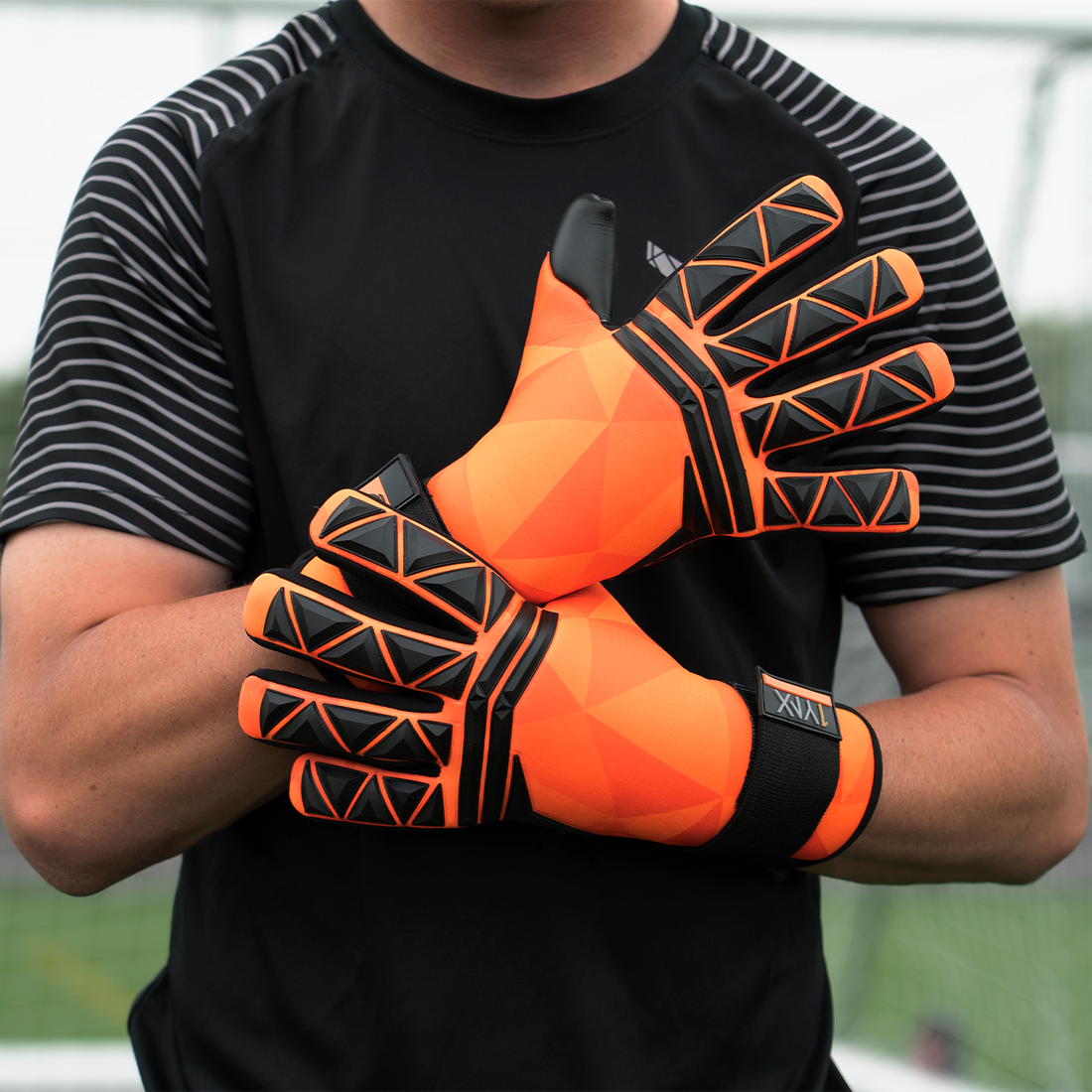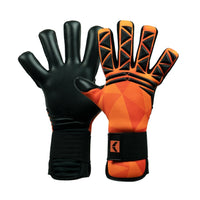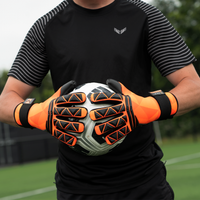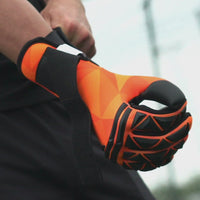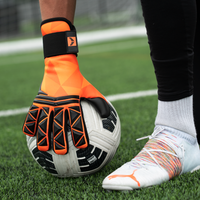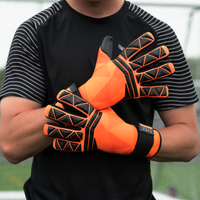 FEATURES
Negative cut

Snug fit 

Rubber punch zone

Abrasion zone 

4MM contact latex 

Single fastening elastic wrist strap 

Extended wrist compartment 

Neoprene backhand
The 1YNX Unleashed Orange/Black colour-way comes with a 4MM contact latex palm which effortlessly takes the sting out of any shot that comes your way. Our latex has been made to perform to a professional standard in all conditions. The palm also features an abrasion zone fitted to reduce friction and enhance the glove durability. 


The backhand is made up from a flexible/durable neoprene providing a comfortable snug fit and protection without restricting any movement. The glove also features a rubber punch zone that will keep you confident when dealing with crosses.
Getting the fit right is very important for performance, comfort, and confidence. Every goalkeeper has different sized hands and with each model/style there will always be slight differences. Our SIZE GUIDE is your best chance at finding the best fit.
Note: you can always return the gloves to exchange for another size (as long as they are not used and in original condition!).
Looking after your gloves should not only be common practice, but it is essential to optimise performance and durability. Follow our guide to maximise results! 
Remove protective layer
All of our gloves have a plastic film on the palms which you must remove before using for the first time. Be careful & patient when peeling the plastic. Rushing the process can lead to damaging the palms.
Washing the gloves
All gloves should be looked after. The better you care for them, the longer they will last you. After each use clean them thoroughly to preserve the grip and minimise abrasion.
Once cleaned: leave the gloves in a cool, dark space and let them dry (this can take up to 24 hours). Avoid putting the gloves in direct sunlight or on a heater.
Abrasion
Wear and tear is a natural process as we use the highest quality contact latex. Abrasion is caused by friction between the ball/ground and the gloves, meaning it can happen at any time (even after the first use). This is common in all high end latex and is not a material defect or reason for complaint.
Unfortunately, abrasion is not completely preventable. However you can minimise it by following these tips:
- Good diving technique. Avoid heavy contact with the ground as this can cause extreme abrasion.
- Keep gloves damp during use. Dry gloves are more seceptable to abrasion.
- Do not wear the gloves when carrying heavy things (for example: goals).
Life span
Professionals go through gloves at a much higher rate than amateurs due to the demand and use at their level.
An average amateur will go through four pairs of gloves a year, meaning one pair can last for at least a few months.
How you look after your gloves has a big impact on how long they will last overall.